Below are some of the links I find most useful.

I find It amazing just how much information some people have, or have gathered concerning the F-body cars. I routinely recieve better information from these sites then I do going to a GM dealer.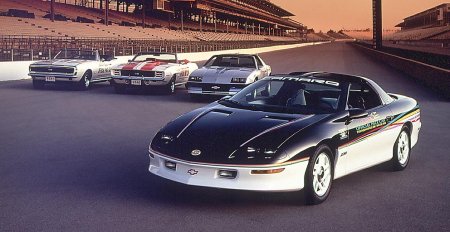 Favorite Vendors:

IRS_(Internet Racers Supply)
SLP (Street Legal Performance) Creator of the CamaroSS and Firehawk and 4th gen parts.
Thunder Racing Large selection and also some specialty parts as well.
Tbyrne Motorsports Large selection and well known for his customer service!
Paul Barry Motorsports High temp. coating and more.


Favorite Sites


I use most of these boards to get information or share what I know with others.
The message board forums are a great way to find others with the same interest.
I can be found on the message boards under the name PAMPERED-Z.
(The name my wife gave my car because of the amount of TLC it gets!)



CamaroZ28.com More then just Camaro or F-body folks here, everyone is welcome. This message board has allot of activity. Within the North Eastern section we setup gathering or pass out info on upcoming events.

Project Trans Am This site contains allot of useful information on 3rd and 4th gen cars. The message forum is also very useful. CJCFO Central Jersey Camaro Firebird Owners can be found posting on this board.

MAFBA MAFBA Mid-Atlantic F-Body Association are a very active group. There is at least one activity every month ranging from Racing, car shows or just getting together to hang out.

Fred Forsythe Fred is a very knowledgeable about the LT1 motor and ALL the electronics. Check out his site if you have any questions before OR after using a scanner on your car!

Brent Franker Brent has a hugh amount in info and links on his site. His Appearance Modification Guide is the best I've ever seen!

Thank you for visiting my site.